Wii Bowling Ball - Shield Your TVs
By SpookSpook81. Friday, June 19, 2009 5:17:54 PM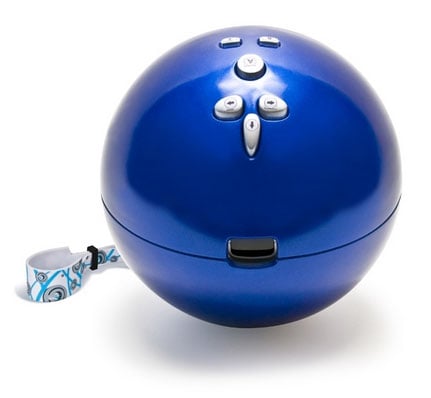 Nintendo consoles have been known to harbour countless peripherals (some that you'll only use with one game) that will only drive the overall cost of the system waaaay up. This time, it is time for manufacturer CTA Digital to step in and add yet another Wii peripheral: A Bowling ball.
If those popular reports about people throwing WiiMotes at their shiny, new LCD screens rendering them unusable were dying off, maybe this ball will revitalize them with a new twist: shattering mayhem everywhere around your TV (and if you're really bad at aiming, pretty much all around you).
The Wii Remote is placed inside the ball, and you put your fingers inside three holes (just as you would in a normal bowling ball). According to the manufacturer, this peripheral will allow the player to mimic all the necessary moves to achieve a strike, although they don't specify if the ball is actually just as heavy as a regular one. Pricing has also not been revealed.
Of course, they strongly encourage you to wear and tightly secure the ball's strap to avoid damage to you, people, or objects around you. (Like THAT could happen... ¬.¬)