By SpookSpook81. Wednesday, September 8, 2010 2:17:18 PM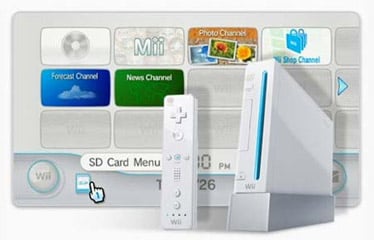 Some of your Wiis may have woken you up this morning as Nintendo has officially released (and pushed if your WiiConnect 24 is ON) an update to Wii Menu 4.3 with the following description:
Improvements to Wii Menu 4.3 An update that provides behind-the-scenes improvements to Wii Menu 4.3.
Not such a big description, huh? It also includes a link to a disclaimer that if you see "Error 004" it's your fault for having unauthorized software in your Wii.
The update, by the way, comes a day after Sony released its own update to their PS3, rendering the infamous PS3Jailbreak/PSFreedom/PS3Groove patch useless (for the time being). Do you think Nintendo is getting Sony's heads-up and patching something that wasn't patched before, USB-wise?
Click
here
for NoA's release. Thanks to
Charles Schloss
for the tip.
UPDATE: A minor revision to DSi's firmware, 1.4.1U is also released today. Reports claim it blocks certain flash carts but some others remain unaffected.
12 comments