Sunday, September 23, 2007 6:34:48 AM
I designed this card for my company. They actually didn't ask me to design it but I thought it will be good if our company send this greeting card to other companies and wish them a very "Happy Eid". Eid is actually a celebration or festival for muslims.
I just show this card to my senior and she said its looking good, I will show it to the Big Boss tomorrow. Let see what he says. If he likes the idea and the design then it will be the very first time in our company that it is going to send greeting cards to other and it will be a real honor for me
Take a look at the card and tell me how is it looking
It might looking very plain to you but remember, this card is for COMPANY so I had to make it look sober and business class card.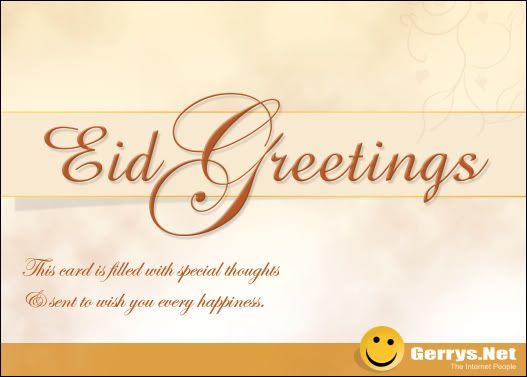 3 comments