Thursday, November 26, 2009 10:31:13 PM
I stumbled on this (true) incredibly weird airport's check-in story on the Internet. I'm astonished by the freak world we are living in.
Know about me in
Português
Français
Español
Italiano
Deutsch
Русский
Ελληνικά
Polski
Český
Türkçe
Tagalog
Bahasa Indonesia
Melayu
हिन्दी
العربية
فارسی
Japanese
Chinese
Korean
or
choose your language here
[/SIZE]
Airport Madness. Security or Insanity?
Excerpts
by Roberto Preatoni
We have been taught to stand those airport security people's faces, screaming at you and staring at you with an evil eye whenever you forgot to take away the nail-clipper from your purse. Yes, nail-clippers, terrorists' most favorite hijacking tool. It's just plain ridiculous.

Today I had to stay 30 minutes in line before the x-ray checkpoint during which I took everything metallic I had off from myself. No belt, no rings, no watch, no coins, no wallet, NO FUCKING NOTHING. Still, the metal detector alarm bell rang. What is the point in having you stripped almost naked, if the alarm is set to ring anyway? Something done just to allow the fat man wearing the "airport security" uniform squeeze and carefully touch my nuts? Hey dude, what's your job? "I am squeezing nuts at pissed off airline passengers". Hilarious, this is the new way our today's politicians ensure jobs to jobless people.
High heels madam? The man before the x-ray machine asked to my girlfriend to remove her leather boots. Not happy, the person at the x-ray screening machine decided he didn't like my elder kid's bag and decided to have his Nintendo DS screened for explosive sampling. At that time, the "FLIGHT CLOSING" sign was already flashing on the departure screen beside our flight number. Finally we finalized our x-ray, nut squeezing, bomb checking scrutiny procedures and we attempted to rush toward our gate ... but no sirs. "Please madame, take off your boots, we have to run a random shoes check" a short man told to my girlfriend. "Again?!?, I just managed to put them on after the check you did 5 meters before..." she attempted to argue. No way, she was forced to take the boots off again... while the "FLIGHT CLOSING" light kept flashing.
But wait... There is more. The whole Preatoni's story is
here
.
The reason why I published Elaine Meinel Supkis' cartoon along with the above story:
The cartoon at the top of this story came to me while I was taking the train from Penn Station in NYC to Albany, New York. In the news, I learned that due to the US and Israel using assassin drones to fire rockets at Muslims we don't like, there will be retaliation. So the news media told me that they will be searching bags, etc, at Amtrak stations. So I went there expecting them to assault my laptop computer. Instead, I saw no activity of this sort at all. The police were clustered about the police station there, gossiping. No one paid the slightest attention to me or my laptop. Not one person passing in or out of the station was searched. I suppose they would search someone who would come in screaming, 'Allah akkabar!'
The whole Elaine's article is
here
.
Now someone please help me with the following set of images: The first and the second photos are clearly photoshoped material. But I'm really confused about the third one. Do you know if it is a photoshoped picture? I'm asking in serious. I'm confused.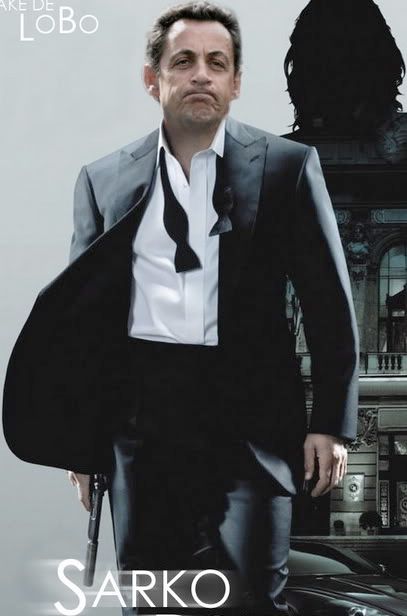 found here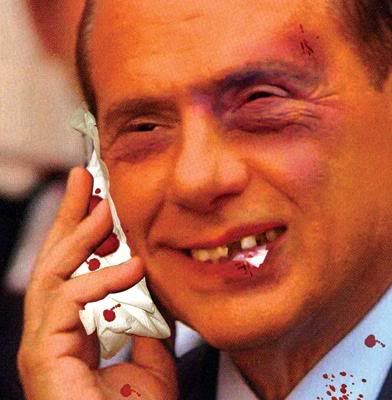 *found here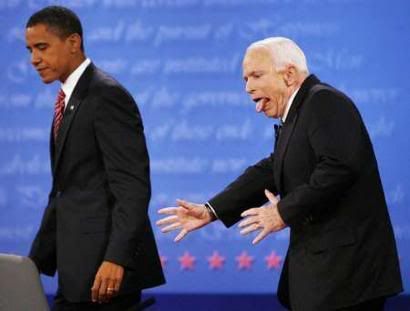 found here
*Note: The second image was published here as a curiosity. The freaky way that someone represented Italy's prime minister as a victim of his rage called my attention and now (a few days ago) something very similar happened to him – everybody knows.
II Simposio Centro Mundial de Estudos Humanistas
contact angelopolveroso
No comments