Friday, April 8, 2011 7:44:55 PM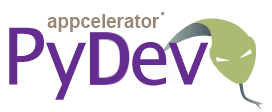 Pydev is a good IDE for Python developement (I always use it for building PyGTK apps, although I use Geany for non-GUI Python apps). Like other Eclipse plugins, it is usually installed online via the Eclipse's Update Management. However, in my experience, this method nearly always failed with the Eclipse package downloaded from the home page (I don't try the Eclipse distributed through the Ubuntu's repositories because it is always outdated).
I have ever tried to install it offline, but it was always not detected by the Eclipse, until a day when I figured out the failure reason.
There is some things that need to be made sure when you install Pydev or any Eclipse plugin offline (decompress the zip package and copy to the folder
eclipse/dropins
):
The current user has the write permission on three folders (including all their subfolders): configuration, dropins, p2. This can be achieved by the
chown
command (to take the ownership on those folders). For example:
sudo chown -R your_username /usr/local/eclipse/dropins
The working folder (when launching Eclipse, not the workspace folder) is the installed eclipse folder. If you install Eclipse at, for example, /usr/local/eclipse, the program must be launched from inside that folder.
The second requirement sometimes doesn't need to be met. However, if it is required, you can modify the GNOME Main Menu entry (file *.desktop) so as to set the working directory to the installed path. Here is the way:
Assume that you have created the entry for launching Eclipse in the GNOME Main Menu. Going to the folder
~/.local/share/applications
, you can find the file
Eclipse
or
Eclipse.desktop
. Open it in Gedit (or any text editor you are fond of), add the line "
Path=/usr/local/eclipse
" then save the file. You can change "
/usr/local/eclipse
" to adapt to your installation path.
Hope that this tip is helpful for all Python lovers.
No comments