World Cyber Games 2006 - "Beyond the Games" - WCG
Saturday, June 17, 2006 3:10:54 AM
PHOTOS here:
http://my.opera.com/chrisely/albums
WEATHER:
http://www.weather.com/outlook/travel/businesstraveler/local/ITXX0049?from=search_city
This "World Cultural Festival", which has no language or cultural barriers, longs to embody respect for universal fundamentals based on ethical principles without having any national boundaries in play. World Cyber Games are culture, enjoyment, ethic and many more.
OFFICIAL 2006 CHALLENGE INFORMATION
Date:
National Championship: March ~ September, 2006
Grand Final: From October-18-2006 - To October-22-2006
Host City:
Monza:
- GO to the map. -
North Milan, Italy:
- Go to the map. -
Location:
Autodromo Nazionale Monza.
- Go to the website. -
Participants:
Over 70 countries:
[b]MID EAST and AFRICA (Geographic Area)[/b]
Egypt
Iran
Israel
Kuwait
Saudi Arabia
South Africa
Turkey
United Arab Emirates

ASIA (Geographic Area)
Bangladesh
China
Chinese Taipei
Hong Kong
India
Indonesia
Japan
Korea (South)
Malaysia
Mongolia
Pakistan
Philippines
Singapore
Thailand
Vietnam

AMERICA (Geographic Area)
Argentina
Brazil
Canada
Chile
Colombia
Ecuador
Guatemala
Mexico
Panama
Peru
Puerto Rico
USA
Venezuela

EUROPE (Geographic Area)
Austria
Belarus
Belgium
Bulgaria
Croatia
Czech Republic
Denmark
Estonia
Finland
France
Georgia
Germany
Greece
Hungary
Italy
Kazakhstan
Latvia
Lithuania
Luxembourg
Macedonia
Moldova
Netherlands
Norway
Poland
Portugal
Romania
Russia
Serbia and Montenegro
Slovakia
Spain
Sweden
Switzerland
Turkmenistan
Ukraine
United Kingdom
Uzbekistan

OCEANIA (Geographic Area)
Australia
New Zealand
Official Games:

PC - 6 games
Console- 2 games
MONZA TECHNICAL INFORMATIONS:
[/b]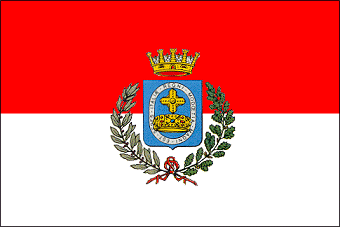 Located in northeast Milan, Monza is a city on the River Lambro, in the Lombardy region of Italy.
Since June 11, 2004 Monza has been officially the capital of the new province of Monza and Brianza. Monza is the third-largest city of Lombardy and the most important economic, industrial and administrative centre of the Brianza area, supporting a textile industry and a publishing trade.
Internationally it is best known for the Autodromo Nazionale Monza motor racing circuit, home to the Italian Grand Prix, the Scuderia Ferrari, and previously to the Alfa Romeo team.
Monza offered its famous Autodromo Nazionale Monza as the venue for the 2006 Grand Final.
WCG 2006 will be the first Grand Final to be held in European continent and in a racing circuit, promising a more thrilling atmosphere for gamers and spectators.
It is expected that up to 700 of the world¡¯s best gamers will descend on Monza in 2006 to participate in the world¡¯s most prestigious e-Sports competition and enjoy a well-rounded cultural festival designed to advance cultural and social harmony.
Technical info:
:
600 PC positions on which will dispute the tournaments of the official specialities;
Every position has two Multistandard current holds and a net hold in Cat 7;
Wiring to support the doors to 10 Gigabit;
All the PC connected 1 only Switch with "infinite" Troughput. The net will be able to support any traffic, any virus, any Broadcast without the minimum degrade;
Structure able to lodge up to 120.000 people;
Every battery from 15 independent Emplacements PC has approached directed 4 screen with support of 4 various ones marks them audio and video in order to follow from whichever point of the arena demo of games, game TV and other;
Uplink towards Internet in fiber to 155mbit/s:
Conditioned air system structured in order to accommodate 1500 persons and 600 ignited PC;
HOW TO REACH THE CIRCUIT DURING THE YEAR:
Emergency and Security:
Monza have two great hospitals, and the circuit have a little ready medical aid.
The hospital more close tos be distant less than 1 km and it's called San Gerardo. The second hospital approximately 3 km and it's called Policlinico of Monza.
Hospital San Gerardo. This hospital is sure one of the best 10 in Italy. Go here.
Hospital Policlinico di Monza. This is a private clinic, many peoples from south and centre Italy go here for cure, and is famous because often it is attended from VIPs. Anyway operating within the national health service. Go here.
Police. Go here.
Police officers. Go here.
Police officers with horses inside the park.
National Fire Department. Go here.
Phone for Italian Police: 113
Phone for Italian Police Officers: 112
Phone for Italian Hospital and Health Emergency with ambulance or helicopter: 118
Phone for Italian Fire Department: 115
Hotels:
There are many hotels from Monza to Milan, however one of most comfortable for several aspects, is situated to
directional center Colleoni
. This directional center it accommodates many great companies, like Adobe, and is equipped with helipad. It carries out transfers from and towards the airports of Linate, Malpensa, Orio al Serio and Verona with the circuit. It is however necessary to contact
Avionord
for the service.
Hotel Colleoni.
Go here.
If you want luxury, so your hotel is Hotel de la Ville. This hotel is famous because during F1 grand prix many F1 drivers go here. Specially old drivers like Senna and Mansell. It's in front of
Villa Reale.
For the website
Go here.
For others hotels nearby to the park, u can see
HERE
.
For Hotels

near Monza, go here.

For Hotels

in Milan, go here.

For Hotels

near Monza with sure internet connections, go here.
Airports:
Taxi Prices:
From Linate

airport to circuit: 30 / 40 euro.

From Malpensa

Airport to circuit: 60 euro.

From Orio al Serio

to circuit: 50 euro.
From Directional Center Colleoni to circuit: 20 euro.

From Verona

Airport: It's no a good idea. More than 150 euro.

From Monza

Central Train Station to circuit: 15 euro.

From Milan

Central Train Station to circuit: 30 euro.
The prices are to be thought you validate, with a normal road traffic. In opportunity of big demonstrations and increase of traffic or queue, the prices could have some changes.
Videos and VideoClips:
World Cyber Games Countries Statistics and national websites: Go here.
World Cyber Games 2006 - Player's Regulation:Go here.
World Cyber Games TV and videos: Go here.
Good stay and good

luck to all

the participants!
[/ALIGN]
sTaTs
Konnichiwa!
Info tickets, click below from Sept-18-2006:
[/B]