You need to be logged in to post in the forums. If you do not have an account, please sign up first.
Go to last post
sorry, but i don't understand
opera:config#Automatic%20Window%20Storage%20File
when i pres your link, opera open dialog: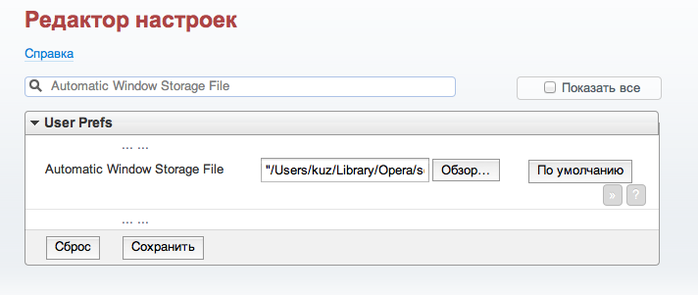 and what the my next step? i try change folder to "desktop", but nothing happened.
I save session called "qqq" or "hhh" etc... Then i try find file or folder named "qqq" in spotlight and cant find
I need copy my saved session to another computer. Maybe exist some another way?
The above link will show path to session directory. Open it in file manager and copy the session file to another computer.
What files are there in that directory?