You need to be logged in to post in the forums. If you do not have an account, please sign up first.
Posts: 101
Java does not work for me either - plugin crashes all the time and has done so ever since the introduction of OOP a few builds back. Plugin wrapper often freezes, and does not close even after closing Opera - sometimes several instances of it remain open and consume CPU.

Using Linux Mint 12 with HWA enabled, but happens also with HWA disabled. Also happens on an older machine running WinXP SP3 with no HWA.

The same installation of java works just fine in Opera 11.62.
Originally posted by bettyvanwall:
The same installation of java works just fine in Opera 11.62.
That's is correct!
Opera Next:
Opera 11.62: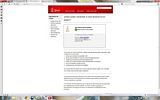 But in this page
http://www.java.com/es/download/help/enable_browser.xml
says:
Opera 4.x y posteriores
Opera para Windows no utiliza Java, sino una versión de Java incorporada en el propio navegador.
Es posible que Opera admita Java en otras plataformas. Consulte la documentación de Opera correspondiente a su plataforma.
Para obtener más información consulte el siguiente artículo referido a la compatibilidad con Opera:
Compatibilidad con el software de Java en Opera
The Java seems to be not well incorporated in Opera Next !
Can confirm the problem with 7u4 64 bit, Opera 64 bit on Win7 on real world sites using Java.
E.g. on this site (sorry, login required) www.flug-wetter (the main site of the austrian meteorological agancy for pilots) Java is used to display a real time weather map using radar images.
No problem with 11.62 and before (or all other browsers tested), but with 12.x the frame just never appears, no matter if HWA is on or off.
btw: also specifically disabling either the 32bit or the 64 bit Java plugins didn't change anything.
Using Win 7 x64 and latest Opera snapshpot, lab build or final, whatever is newer...
Forums » Opera for Windows/Mac/Linux » Beta testing (including snapshots and previews)