You need to be logged in to post in the forums. If you do not have an account, please sign up first.
Go to last post
Opera 12.00 extremely slow when Dragonfly is running
I have a strange behaviour: when I start Dragonfly in Network Tab Opera gets extremely slow - loading a page takes 5 to 10 times longer than before.
Strange thing is: Opera doesn't use more processor % - it stays around 10% - but Dragonfly grabs 90% of the 10% - not much left for rendering pages. See this screenshot: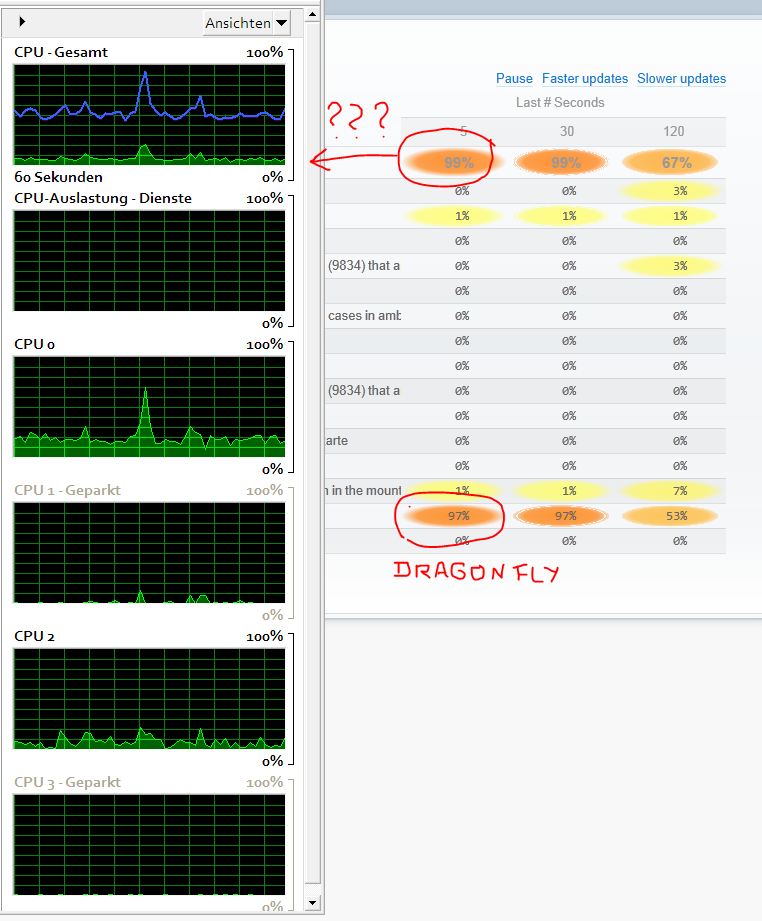 Anyone who can give me some advice how to fix this? Thanks!