Ashleigh Banfield (who's that) CNN's 'Early Start' just plain 'Goofy' she won't last
Thursday, February 2, 2012 4:23:13 PM
I couldn't believe this is the first time since I have read a review about this new show

"Early Start"

on CNN. They do stay away from the 98% news about the Presidential election, but this

Ashleigh Banfield

is just plain "GOOFY"as she has been, everywhere else.
What happened to American Morning? I don't think the other reporter, Zoraida Sambolin, is quite as bad, but I'll be surprised if CNN keeps this pair in the morning slot. The morning shows are usually one of the most important shows on TV or radio, but then maybe CNN doesn't care.
But that's what I don't understand, isn't it their job to get people to watch a show instead of not watching. If you have Ashleigh on any show, people are going to stop watching, like we did when she was on CourtTV, she was just terrible.
Checkout what
NYPOST
had to say about the pair, it wasn't quite as nice. She drives people away, she doesn't bring viewers in.
This morning she was interviewing a guest, and he said "Did you just say CRAP?" And she said, "Yes."
Just plain GOOFY, but then with CNN, you never know. Just watch one morning and you can decide.
Let me know what you think
CLICK HERE.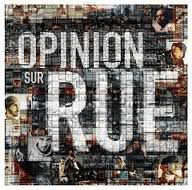 Daniel ... Toronto, Canada
My take on everything


@dandmb50





Toronto Restaurants