We can speak any language, click your choice, after you follow the instructions
Saturday, June 30, 2012 6:38:26 PM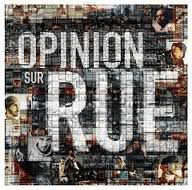 Daniel … Toronto, Canada, 丹尼尔 دانيال … تورنتو، كندا،
My take on everything


@dandmb50




Translate full Blog into any language. Click your flag above, if it's not there click any flag. It will take you to Google Translate.There will be a drop down menu for languages, find yours and click to the right.
Once you have the BLOG changed into your language, all links will automatically stay in your language.
If your flag is not here, click any language and you can pick your choice. And it's free, it will translate our whole blog into your language thanks to Google, and my good friend Thomas from Denmark (Dänemark) on Opera.
Please comment what you think about the TRANSLATION full BLOG feature. I've been trying to add it for years and I think it's very powerful, thanks Google. Tell us what you think, leave a comment.
S'il vous plaît commenter ce que vous pensez de la fonction BLOG traduction complète. J'ai essayé de l'ajouter depuis des années et je thi8nk il est très puissant, grâce Google. Dites-nous ce que vous pensez, laissez un commentaire.
נא להגיב על מה אתה חושב על תכונה המלא בלוג תרגום. אני מנסה להוסיף את זה כבר שנים ואני
thi8nk זה חזק מאוד, בזכות גוגל. ספר לנו מה אתה חושב, להשאיר תגובה.
Por favor comente lo que usted piensa acerca de la función de traducción de blog completo. He estado tratando de agregar desde hace años y me thi8nk que es muy potente, gracias a Google. Cuéntanos lo que piensas, deja un comentario.
请评论你认为翻译博客功能。我一直在试图,添加多年来,我thi8nk它非常强大,感谢谷歌。告诉我们你的想法,发表评论。
يرجى التعليق ما رأيك في BLOG ميزة ترجمة كاملة. لقد كنت تحاول إضافة لسنوات عدة وأنا thi8nk انها قوية جدا، وذلك بفضل جوجل. يقول لنا ما هو رأيك، وترك التعليق.