Wednesday, May 23, 2012 2:30:11 AM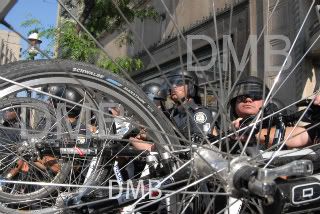 Toronto, Canada -
Many think it was a mistake, but I did make my way down to the G20 Summit in June 2010. I saw it first hand, and was not impressed with the Toronto Police Service.
I walked up Yonge Street about 20 minutes after the total destruction from Queen to College and did not see one police officer anywhere. The 'Black Bloc' and the crowd had free hand to do whatever violence they wanted, and no cops to stop them.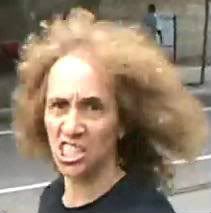 These videos pretty well tell the whole story, but someone must be held responsible for this terrible police handling up such an event. Toronto Police Service Chief Bill Blair has said in effect, he never had this situation before, and may have made some mistakes.
What an understatement. He blew it, and disgraced the city. He should just come clean and admit he blew it, and move on and get rid of the officers who damaged the police reputation.
York Regional Police Sergeant 815 said, "This ain't Canada anymore, it's G20 land" and then he went on to say, "No civil rights"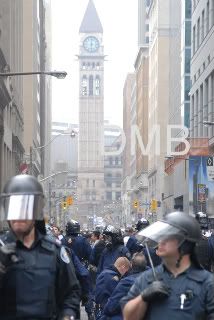 "I'm concerned with the shortcomings that have been identified. I think it has had an impact on public confidence, public trust. And as the chief of police, I know the value of the trust of the public. So I think we need to demonstrate a commitment to address those shortcomings, to make the changes necessary through our policy procedure, training or equipment to make sure that in any future operations that we have addressed those shortcomings so that we can do the best possible service for the people of Toronto." said Chief Blair.
Read more about 'My Take' on the G20 Summit in Toronto, June 2010 -
CLICK HERE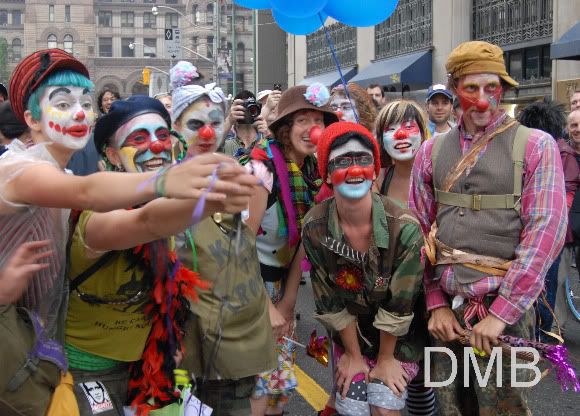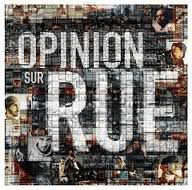 Daniel ... Toronto, Canada
My take on everything


@dandmb50




Toronto Restaurants
No comments