Sunday, December 11, 2005 7:27:43 PM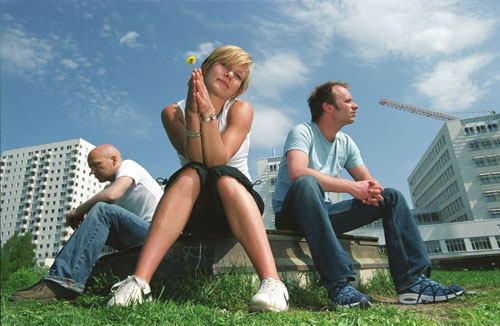 Flunk in Oslo May 2002
Flunk is a band I've been meaning to learn more about. They're a Norwegian folktronica band, consisting of Anja Øyen Vister on vocals, former Happy Campers guitarist Jo Bakke, producer Ulf Nygaard, and drummer Erik Ruud. I don't have many of their songs, but one that really struck me was a cover of New Order's True Faith. Anja's voice gives this song a really eerie quality.
Unfortunately they do not offer any free songs to download on their site, but they have a few steaming songs here and three videos here.
Norwegian music doesn't get the press of its Swedish neighbours, but there are quite a few singer/songwriters and bands coming out of Norway. Kings Of Convenience, Röyksopp and Lene Marlin are probably the most famous artists recently, but there are great artists like Thomas Dybdahl, Sondre Lerche and Magnet. KCRW is a Californian radio station where you can hear a lot of new music, including a few of the aforementioned artists. Check out Sondre, Magnet, Kings of Convenience and Röyksopp on KCRW's Morning Becomes Eclectic.
1 comment