I LIKE THE WAY CANDY MOVES
Saturday, September 25, 2010 2:15:13 PM
Look at that candy go,its like a humming bird.
It looks like that candy just took off.One day I will grow up to be famous and tasty like that candy.That candy dont give a crap what people think,hes going to keep dancing.THAT CANDY IS DOING IT.DO WORK CANDY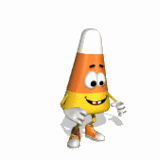 OMG,check out this Mo Fucka.You is not going to find another like this candy.The first candy was doing it,but THIS CANDY IS DOING IT.This candy is off the chain,off the hook,off the hook pain!!!!! I can say this candy is very very insperational to everyone in the world.That candy has a never give up spirit,that candy is kicking ass and taking names just like John Cena.Watch that candy and watch it again and again.
You people better watch out for candy because they can be evil.I'm telling you when that candy start dancing on yo ass you is going to be in hell.WORD OF ADVICE BY ICHI WIZ.REMEMBER I PITTY THE FOOL THAT DO DRUGS AND STAY IN SCHOOL.