ROIs
Tuesday, July 6, 2010 12:20:48 AM
In which cutting off rotting branches is vital to one's growth and sanity...
ROI = Return on investment
.
So important. Such an important concept whether it be financial or otherwise.
After all, there's a limit to how much you should invest in something, and there's a time when you cut your losses. And. Walk. Away. It's the same in gardening too. The weather finally shows some sign of warming up. I think. So despite the continued intrusion of the herb and lettuce planing Fuglies, I tidied up the pots, did some weeding and drowned some aphids. It's slim pickings on the deck; nothing is growing well - the first of the Matthiola has finally bloomed - but it's a paltry crop this year. The sweet peas are normally in full bloom by now, but this year, the buds haven't even set yet.
The apricot tree is going gang-busters though, but some branches were looking diseased and so they were cut off. Which got me thinking about ROIs. Normally, I have a soft spot for anything which sprouts and will scoop them up and place them in a nice pot with fresh soil and humus. I think though that I have too much empathy and must be more ruthless in my dealings with the plant world, and by extension, the world in general.
After all, why put up with things that annoy you? It'll only raise your stress levels and then before you know it, your heart will stop pumping out of sheer irritation, and life as you know it will be over. So more decluttering is taking place. This time, I'm treating myself to a garbage bag so it'll be toss away rather than sit in a haze of indecision wondering how best to recycle something.
This week is dedicated to throwing things away and generally getting rid of things that annoy me. If people fall into this orgy of defenestration, so much the better, there'll be one less person to contaminate the gene pool. Why, I could single-handedly disprove Malthusian Theory, I'll be like the alien thingy in Foundation - dropping a tiny stone into a pond causes little ripples that become big waves etc etc.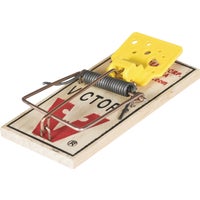 I slept a lot this weekend, and ate even more
. I must have been tired for there were two 10 hour sleeps two nights in a row and I still feel sleepy and tired. Friday was tedious because I was asked to bait and lay down mouse traps. Where in my job description does it say I have to trap mice - especially when I didn't lose them in the first place. Simply ridiculous.
The only good thing that came out of this request was it motivated me to go swimming to work off the irritation with RC et al. who basically are incapable of taking care of their own mistakes, and rush to send e-mails off to pass the problem on. Normally I wouldn't care but this time, the end-result fell to me, which didn't please me.
Bah. Losers. Feckers. Ass-holes.
Luckily the sun came out momentarily and Kits pool looked inviting enough for a long dip. So I dipped, and met TC there, and he lectured me on report writing, and I told him to make it up. And he said he'd consider it. Another academic corrupted.
So fortunate that when I got home
I found left over healthy cookie dough in the freezer. Cookie dough doesn't go bad when you freeze it. In fact, leaving it alone for a while only helps the ingredients meld together better and so you get a much better cookie, simply melting with flavour, being crispy where it counts, and chewy when it should be.
The rest of the weekend was spent either on the couch napping, in bed sleeping or at the table eating. In part it was the cold that did me in. Cold makes me crave fatty foods and so I indulged. I allowed myself two pats of butter instead of one on my toast, and had an extra medjool date for desert. See, I can indulge with the best of them.
Dr. J came over on the weekend
and demanded that I pay attention to his problems. We had coffee as he described how he needed to buy plants for his building, but he didn't know what kind to get. Something about a cold, dark and windy lobby which had been left empty for too long. Fortunately IT was up to the task, and found him some nurseries and even showed him the way there. He eventually went home with two big green bushy plants and one Japanese Maple with red bark.
Today at work, I went through the 12th iteration of a manuscript that's still not been accepted. I'm very tired of it and my eyes are feeling gritty from reading the same paragraph over and over again. I'm also sleepy again and want nothing than to curl up in bed with a good book, except that I've read everything within reach and need to reach further out to get another book. And I don't feel like going over to the bookstore where there's nothing to be had anyway. Feh.
Yes, I can tell, it's going to be a blah week when nothing will happen - except mistakes will be made, and I'll be expected to correct them. Oh dear, the list of things to do grows and it'd be terrifying were I to let it. So more decluttering and to put order where chaos resides. In the home, the office, the mind and in the lab.
I'm tired just thinking about it. Chaos - so fatiguing.
And this is going nowhere - see how pernicious chaos can be?
Must. Remember.
"It's only a symptom, not the root cause, but chop it off anyway!"