I LOVE MY CITY - DANANG . A MEGALOPOLIS IN VIETNAM
Friday, December 3, 2010 8:55:04 AM
When I have researched on "Strategies for marketing Danang as a tourism destination to foreign tourists" recently, I have had a chance to look overview the development of Danang where I war born and grown.It is flourishing. Most of tourists who come here prasied the evolution of Danang. Some people hoped that Danang will become the second Singapore in Asia. How great such is!I am very proud of my potential city.
Daily new building projects are sprouting make Danang fast progressing with urbanization and modernization.There are many resorts, hotels, villas, superior apartments, skycrapers spring up along the coast, the banks of the Han river, Danang Bay create a promising picture in near future.There was a topic discuss how my city will look after 10 years. I want to extract some pictures of new projects will appear at that time.
Da Phuoc city is new urban area of Danang located at the North of city along Thanh Binh beach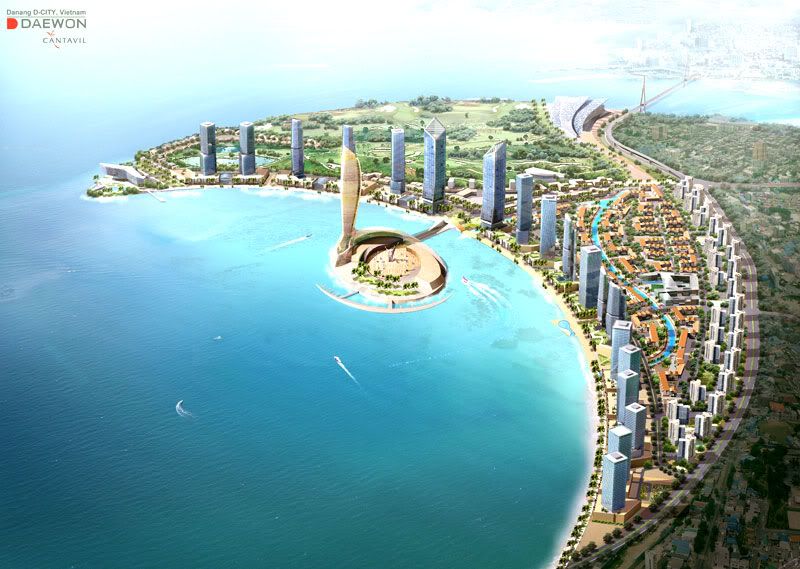 ]
The interior of Da Phuoc city has many magnificent building such as: The international conference center on sea level. It looks like an eye lighted by daylight and artificial light at night.This area also has parkways, parks, canals...
Along the coastline there will be a road just for walking. Simultaneously, there is a nice boulevard links between cultural center and the interior of city.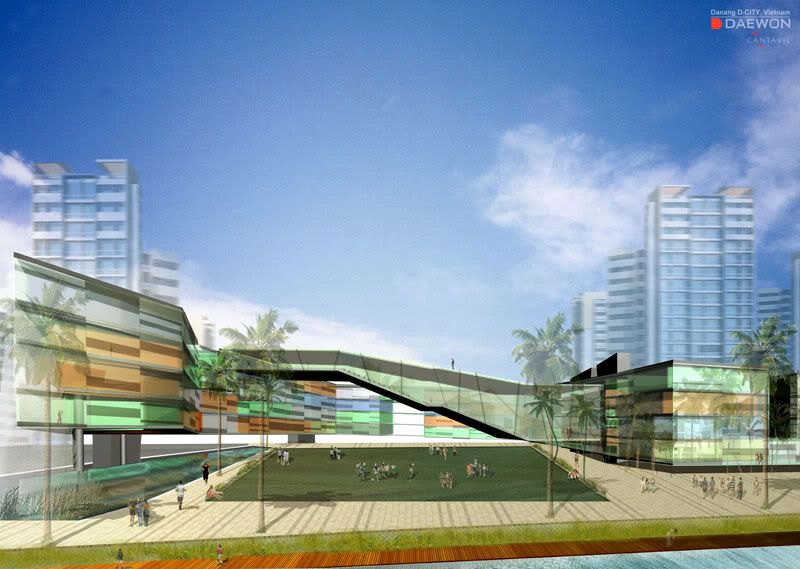 Inside the city, there are apartment buildings. On an average, the per buildings is 33 storeys with 8500 apartments (17.2ha), international school area (2.5ha), sea club, marina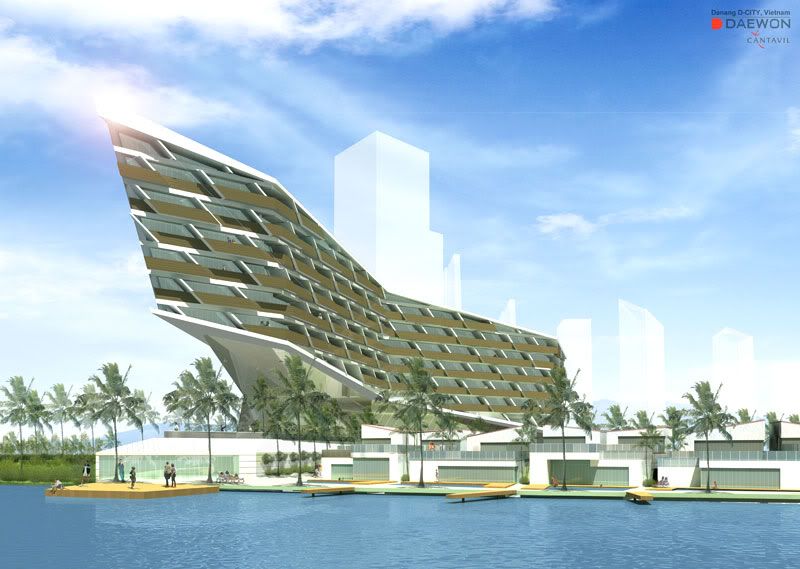 The view of Nguyen Tat Thanh coastline after 10 years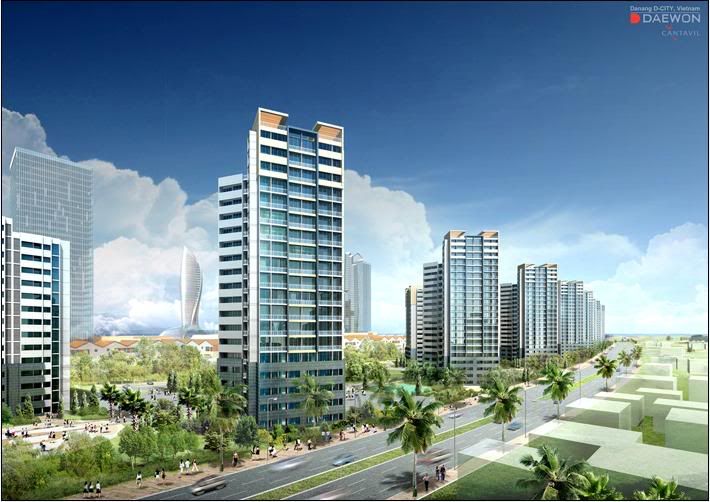 Besides, among 6 bridges crossing Han river there are 2 new ones standing out because of their special architecture.
First is Nguyen Van Troi-Tran Thi Ly Bridge designed by WSP Filand Ltd Company. They told that this bridge has the path leads to the top of bridge by lift. Everybody can see general view of Danang from here. At night the bridge lighted by artificial sparkling light.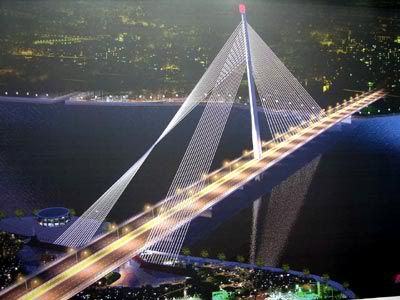 Second is Dragon bridge designed by the Louis Berger Group and Ammann & Whitney. Its name relied on design resembles a dragon, a creature with cultural significance in the country.It is expected that the Dragon River Bridge will be completed by the end of 2012, and that the project will cost about 1.5bn VND ($88m)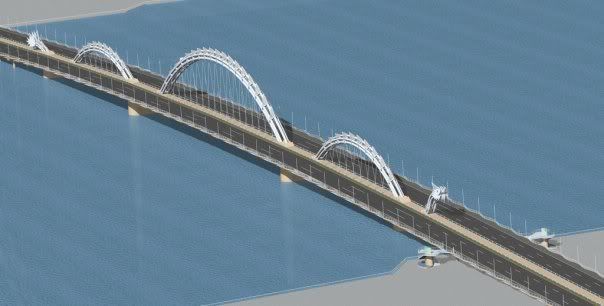 A commercial area and five star hotel in the dowtown nearby Trung Vuong Theatre. Its investor is Vu Chau Long Real Estate Company.
The nearby skycraper named Vien Dong Meridian has twin towers 48 floors which is the highest tower in the Midle of Vietnam.
Latsly, this is sporting event hall replaced for Nguyen Tri Phuong sporting event hall has been collapsed.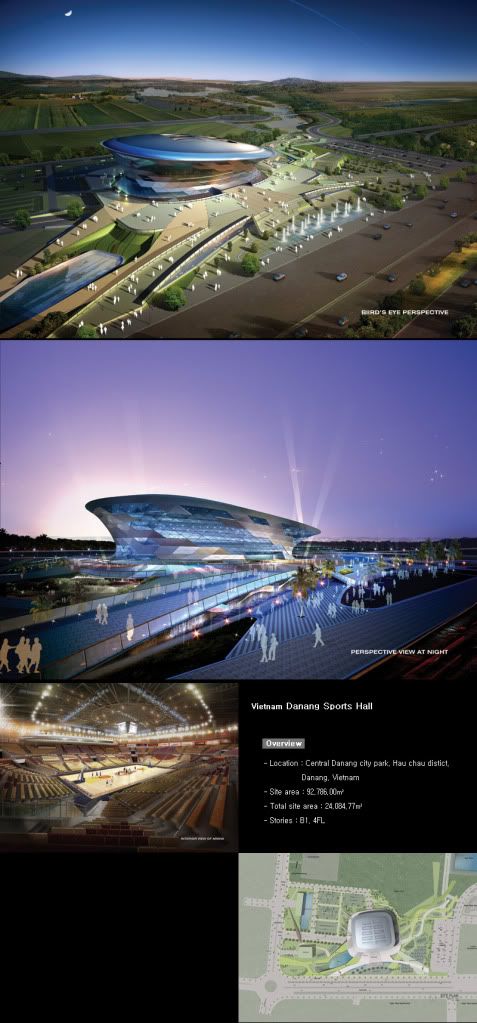 Nevertheless, every evolution has good side and bad side. Danang is facing to immigration from the North and the South of Vietnam. In the near future if the authority doesn't control this problem it will lead to densely populattion like Ha Noi or Ho Chi Minh city.
The other troubles are the outbreak of real estate and pollution due to resorts competing to conquer the beautiful coast.