12 volcanoes under the south pole "
Monday, August 15, 2011 8:04:34 AM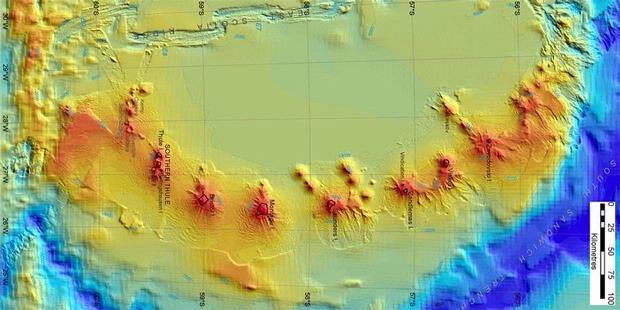 A total of 12 volcanoes are located beneath the frozen sea found on the South Pole region. Some volcanoes are still active. In addition, the expedition team also found a 5,000-meter-diameter crater that allegedly formed by volcanic eruptions.
The series of underwater volcanoes are spread across the South Sandwich Islands. It lies secluded and sea water on it partially covered with snow. Phil Leat of the British Antarctic Survey admitted that they themselves were surprised at the discovery. "There are still many secrets of volcanoes under the sea that we can not understand," he said.
Read more
and translate !