The May Meeting: How Long Will The Web Last?
By Jonny Axelssonjax. Wednesday, February 6, 2008 1:12:50 PM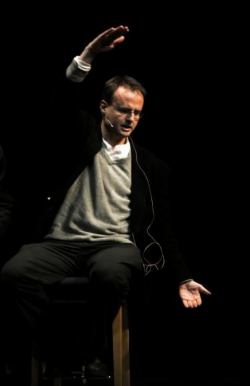 Håkon gives an estimate
---
Håkon Wium Lie, Chief Technology Officer of Opera Software, will tell us how long the Web will last. The talk will be in English. Håkon may be best known for originally proposing Cascading Style Sheets (CSS), and being an author of the Acid 2 and Acid 3 tests. He's also been active in a number of other topics like typography on the Web and handling video, and standards and technology feuds like ODF vs OOXML.
Interview: CSS was created to save HTML
As an extra hardware bonus an XO laptop (the One Laptop Per Child device) will be at attendance at the meeting.
The meeting will be held at the Seven Wolves, Vlkova 7, Žižkov, Monday May 12 from 18:00 on. The easiest way to get there is by tram 5, 9, or 26 at the Husinecká stop (one stop beyond the Main Railway Station). There is a slightly longer walk from the metro station Jiřího z Poděbrad (or the 11 tram).
český: Martin má taký informaci o schůzce
Rozhovor: CSS jsme vytvořili, aby zachránilo HTML