Saturday, November 17, 2012 11:37:56 PM
Large Visitor Globe
]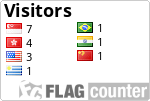 ]
Way To Visit US.
http://www.earthcam.com/cams/brazil/saopaulo/?cam=terraco
Reflection on John 18:33-37
Jesus said, "My kingdom is not of this world. If it were, my servants would fight to prevent my arrest by the Jews. But now my kingdom is from another place." Observation Jesus is interrogated by Pilate prior to being sent for crucifixion. Pilate seems confused by the man who is charged with being a king of the Jews. Jesus tells him that His kingdom is of a different order to earthly kingdoms. It is not won by physical force, but originates from a different place and with different values. Application This description of Jesus' conversation with Pilate is very revealing. Pilate is the agent of the world's most effective and brutal empire. Jesus is, seemingly, just another working class Jewish rabble-rouser. Yet, it is Pilate who is on the defensive and Jesus who is in control. Jesus' kingdom is greater than the kingdoms of this world. His kingdom does not depend on military might nor on political power. It is a spiritual force that quietly transforms one heart at a time, reforming whole nations from the inside out. When we feel like we are in a minority in our society and apparently weak and powerless, that is the way it should be. But, the weakness of the Kingdom of God is ultimately stronger than the greatest powers this world can muster.
Prayer My Lord, I confess today that you are my King. You alone will I serve. Amen.
Reflection on Revelation 1:1-8
Scripture "I am the Alpha and the Omega- the beginning and the end," says the Lord God. "I am the one who is, who always was and who is still to come- the Almighty One." Observation The introduction to the Revelation says that it is as revelation from (or of) Jesus Christ. There is a blessing to everyone who reads these words out to the church, and to those who obey its message. Jesus is the beginning and the end, the Alpha and Omega. He set us free from our sins by dying for us. He made us into a kingdom of priests. He is coming soon, and all the nations of the world will mourn for him. Application The message of Revelation is that God, our God who loved us so much that He sent His beloved Son to die for our sins, is in control. No matter how dominant evil seems to be in the world, Jesus is coming back to put it all to right. When all the world is against us, God is for us. When evil people seem to triumph, God will have the last word. The whole universe is awaiting the revelation of Christ, His return to the world and His ending of satan's power.
Prayer
Lord Jesus, you are the beginning and the end. Help me to put my trust in you today, regardless of how the world appears. Amen.
More than conquerors
Jesus said "In this world you will have tribulations" (John 16:33). There are some things you just can't avoid and have to deal with. But having problems dosen't mean you're wrong, a failure, or the focus of God's displeasure. The storm tested both the believer's and the unbeliever's house (see Mat 7:24-27). But the believer overcame it. So what's God's goal? To make you an overcomer, not an escape artist! "Thanks be unto God, which always causes us to triumph in Christ" (2 Cor 2:14). Yes, God will deliver you, but first He will develop you.
Oats has an expectorant, analgesic, improves metabolism, strengthens the nervous system, prevents insomnia.
blog under construction
http://files.myopera.com/Trynity34/albums/5588972/1211057450w5dwxII.jpg
the nature is incredible
Wallpapers in Hd to you!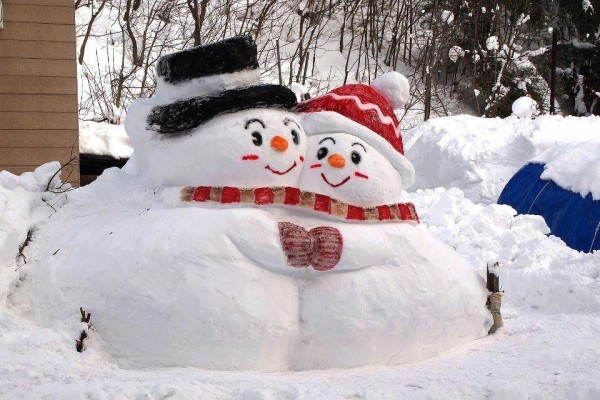 No comments